Are they "sleep safe"?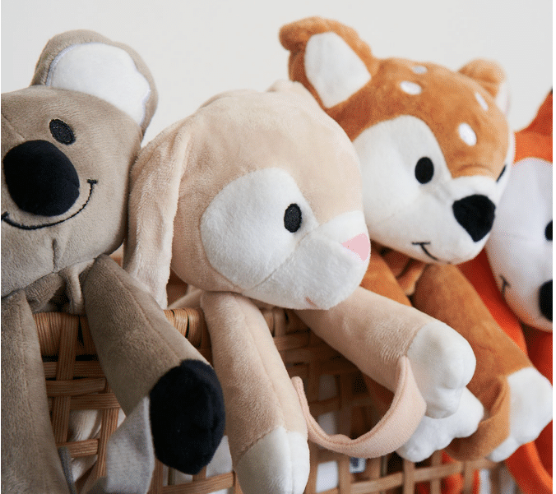 'Sleep safe' - when it comes to infant sleeping your local authorities rules around safe sleeping must trump anything else.
Being an Australian company, we refer to The Rednose Foundation for their standards on infant sleeping and advise all of our customers to do the same. In summary, they advise that there should be no soft toy in the cot/crib/bed under seven months.  After this period, it is at the parents discretion as to when they feel it is appropriate for the toy to be untethered.  
Riff Raff & Co sleep toys have been designed with a safety tether for this purpose.  Simply tether to the cot rails so that the infant can see and hear the toy when playing and they will still get benefits from the visual and audio associations.  
We have been given safety approval under AS/NZS ISO 8124.1:2002 (Toys for children up to and including 36 months of age) with an intended age from 0+
---
---