Something is Wrong with my Sound Box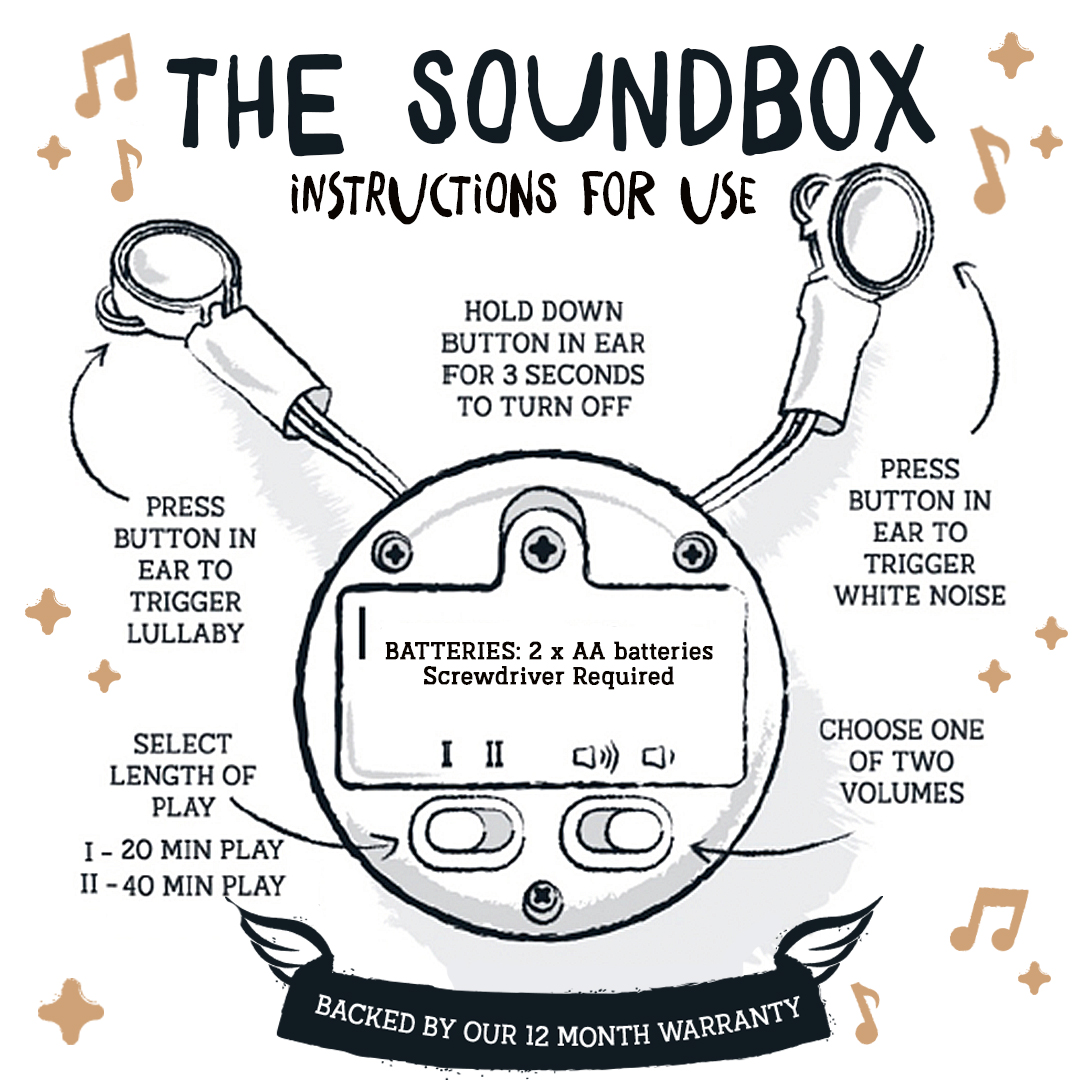 Is there something wrong with your soundbox playback? 
Sound cutting out mid-play and too early?
One side working but not the other?
Intermittent buzzing sound?
These are all symptoms of a low battery and we suggest you do a battery change ASAP.  Depending on your sound box, 2 x AAA or 2 x AA batteries will fix it right up! 
Did you do a battery change and it is no longer playing all of a sudden?
Changing the batteries cannot damage the soundbox in any way.  If all of a sudden after a battery change your sound box won't play this is a sign of bad batteries (it happens) - your toy is not instantly broken. While we recommend trying another pair from the same pack, we would suggest a whole new pack/box to ensure that you don't encounter the same problem.  
If there is still an issue, please submit your Warranty Claim here. You will need to have ready-
Your name/ email address.
Order number. If you were gifted your pal, please supply us with your friends name and or email address.
Your video must show fresh batteries being inserted from a pack clearly displaying the fault. This is to rule out battery error.
If you are using Rechargeable Batteries, we will accept your charger plugged in to the wall "as the pack" We MUST see this in your video showing the brand of charger you are using please.
*Video Handy Hints-
Prop your phone up against something on the kitchen bench and press record!
Have your battery case off and old batteries removed!
Have your pack of batteries open ready to show fresh ones coming out the pack/charger.
We MUST see the pack of batteries/charger in your video please!
Remove the sound box completely from the head of the toy!
Play your sound box till the fault occurs. Please do not screw your case back on!
No more than 30 seconds in length!
If you are claiming for any wire issues, you only need to supply us with a clear image showing the fault please.
Any questions at all, please reach out to our Customer Experience Team!
---
---