How to use? Sound box settings?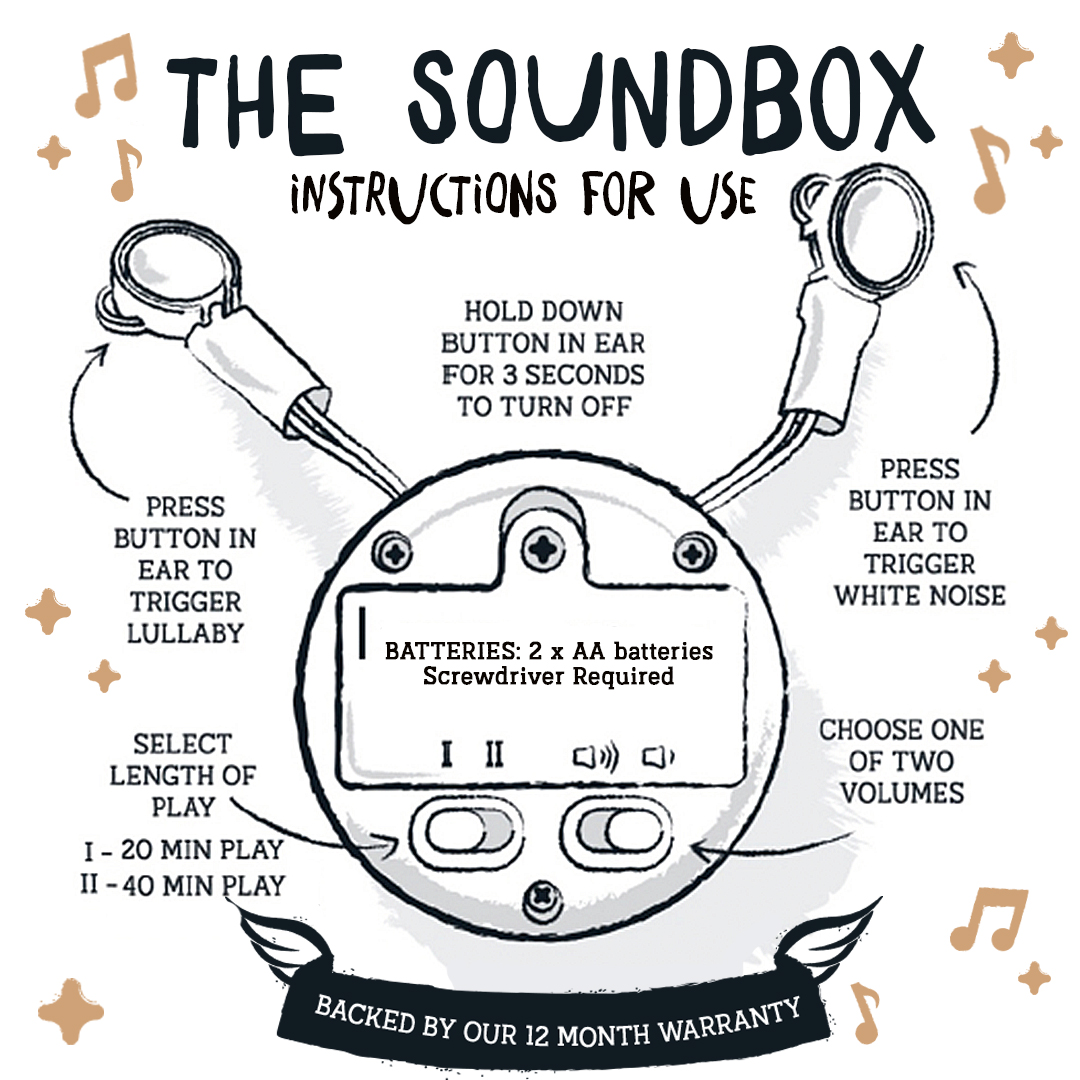 Use button in ear to trigger / select tune
The soundbox is set when you receive it to play for 40 minutes and play on the loudest setting
If you would like to adjust see the below diagram for more information
HOW TO TURN OFF
To turn off before predetermined time simply click and hold either button for 3 seconds.
---
---